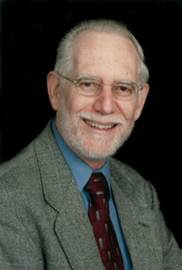 Rev. Steve D. Spacek, although Jewish by birth, was exposed to the gospel at the age of ten when he placed his faith in Jesus Christ as his Savior. During his teenage years, the Lord impressed upon Steve his responsibility to share God's Word with others. He became burdened for missions and dedicated his life for full-time ministry.
Steve received his formal Bible training while attending New Brunswick Bible Institute (Canada). He studied Pastoral Counseling at Lancaster Bible College (Lancaster PA) and Church Development at Westminster Theological Seminary. In 2000 Steve completed Phase Two of the Christian Conciliation Practicum with Peacemaker Ministries.
The Lord brought Beverly into Steve's life and they were married in 1968. They raised two children (Michael and Laurie) and served the Lord together for 40 years. After many years of illness and six years of struggling with cancer, the Lord called Bev home on April 5, 2008. Steve is now married to Martha whose husband died in 2007. Martha served as a missionary for twenty years.
As a result of Steve's church planting experience, he founded and became the Executive Director of Help Ministries, Inc. in 1991. Help Ministries (hm.org) provides ministry assistance to independent Bible and Baptist churches and church related ministries. Using a national network of qualified personnel, Help Ministries offers consultation, conciliation services, leadership resources, financial resources, mentoring, missionary aviation services, organizational resources, outreach resources, and personnel and referral services.
Throughout the years the Lord has used Steve to help start and establish 14 churches, and to assist hundreds of other churches and many mission agencies. Along with his duties as the director of Help Ministries, he is involved in sharing the gospel to unbelievers, discipling new believers, assisting in establishing churches, and mentoring men through the Biblically Rethinking the Church material.
Steve is the author of numerous helpful publications that can be found on the Help Ministries website. He has been a member of IFCA International since 1967 and has actively served on several committees, provided various resources for the Fellowship and contributed articles for the VOICE magazine.